Kadriya's Wicca Page | home

These are the awards I give and my banners. I give awards at random,
e-mail me and send me your URL and I will checkout your site for an award.
LadyKadriya



Award for graphic excellence.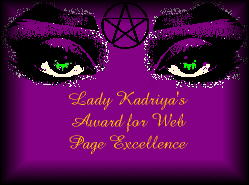 Award for Web Page Excellence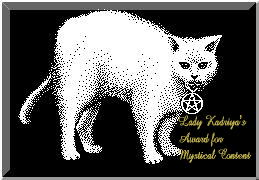 Award for Mystical Content
Banners
Right click on banners and save image as.....